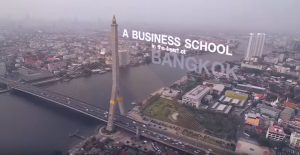 Rajamangala University of Technology Phra Nakhon (RMUTP) welcomes students wishing to study in Thailand who aren't Thai citizens or permanent residents.
RMUTP is based in Bangkok, Thailand, is the world's top travel destination*. The city is also known as "the city of Angels" offers so much to do and see. Bangkok is a true tourist paradise, proved by the growing number of travelers coming each year. Besides the city itself, Bangkok is also surrounded by many interesting provinces worth visiting.
Bangkok is the center of Thailand's economy and the country's principal port. Bangkok is the country's financial center, home to over one-third of Thailand's banks, as well as the Bangkok Stock Exchange.
Bangkok has recently experienced strong population growth, with an increased demand for services requiring qualified workers in fields like finance, accounting, and technology.
*Source:  an annual ranking by global payments and technology company Mastercard